REQUEST SERVICE
NEW MOSQUITO BUSTER SQUAD WEBSITE
Join the Mosquito Buster Squad and help them FIGHT the BITE with interactive games, fun stories, activities and learning about mosquitoes and all the different ways to BUST them. You can help the Dress Wizard wear long clothes at dusk and dawn, navigate the Defender through a maze of repellents to bring the right one to people that need it and MORE!
EDUCATIONAL PRESENTATIONS
We provide mosquito control and prevention presentations for schools, professional associations, neighborhood associations and a variety of community service groups. We bring fun and engaging visual aids and informative publications for your class or group. Email us to set up a presentation for your classroom or community organization!
Residents are encouraged to sign up for spray notification to receive information on treatments occurring in their zip code.
The District is conducting aerial spaying based on the finding of West Nile virus activity in a specific area.
Control of mosquitoes in their larval stages is the backbone of most mosquito control programs in California.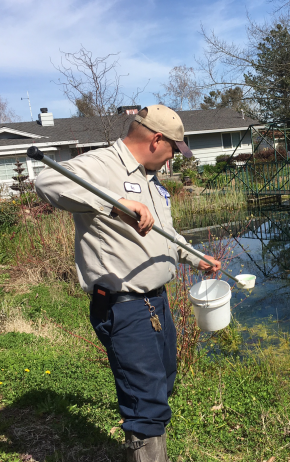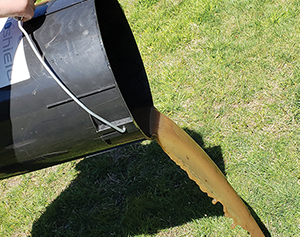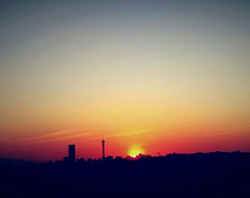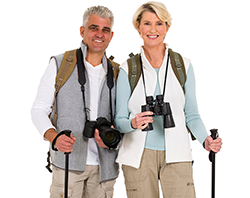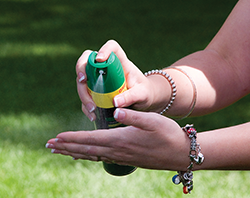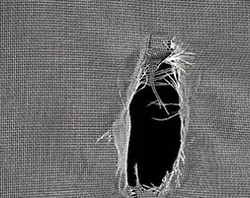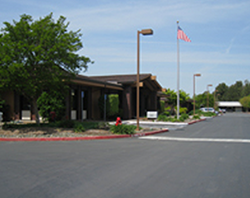 OUR SEVEN D'S OF MOSQUITO PREVENTION
DRAIN any standing water that may produce mosquitoes.

DAWN and DUSK are times to avoid being outside. This is when mosquitoes are most active.

DRESS appropriately by wearing long sleeves and pants when outdoors.

DEFEND yourself against mosquitoes by using an effective insect repellent, such as DEET, Picaridin or Oil of Lemon Eucalyptus. Make sure you follow label directions!

DOOR and window screens should be in good working condition. This will prevent mosquitoes from entering your home.

DISTRICT personnel are available to address any mosquito problem you may be experiencing by calling 1-800-429-1022.