CANINE HEARTWORM SURVEILLANCE
Canine Heartworm Surveillance Program
Our District coordinates this program in partnership with local veterinary hospitals and clinics. The purpose of this program to to collect data on the occurrence of heartworm cases in our District area.
Through our website, veterinary offices are able to keep track of the number of heartworm tests performed and the number of canine heartworm cases detected as well as the suspected location of infection. Laboratory staff combine these reports with detection of Aedes sierrensis abundance data so veterinarians can work with clients to make appropriate care decisions for their pets.
If you are a veterinary office reporting canine heartworm test results, please fill out the form below.
Heartworm Postcard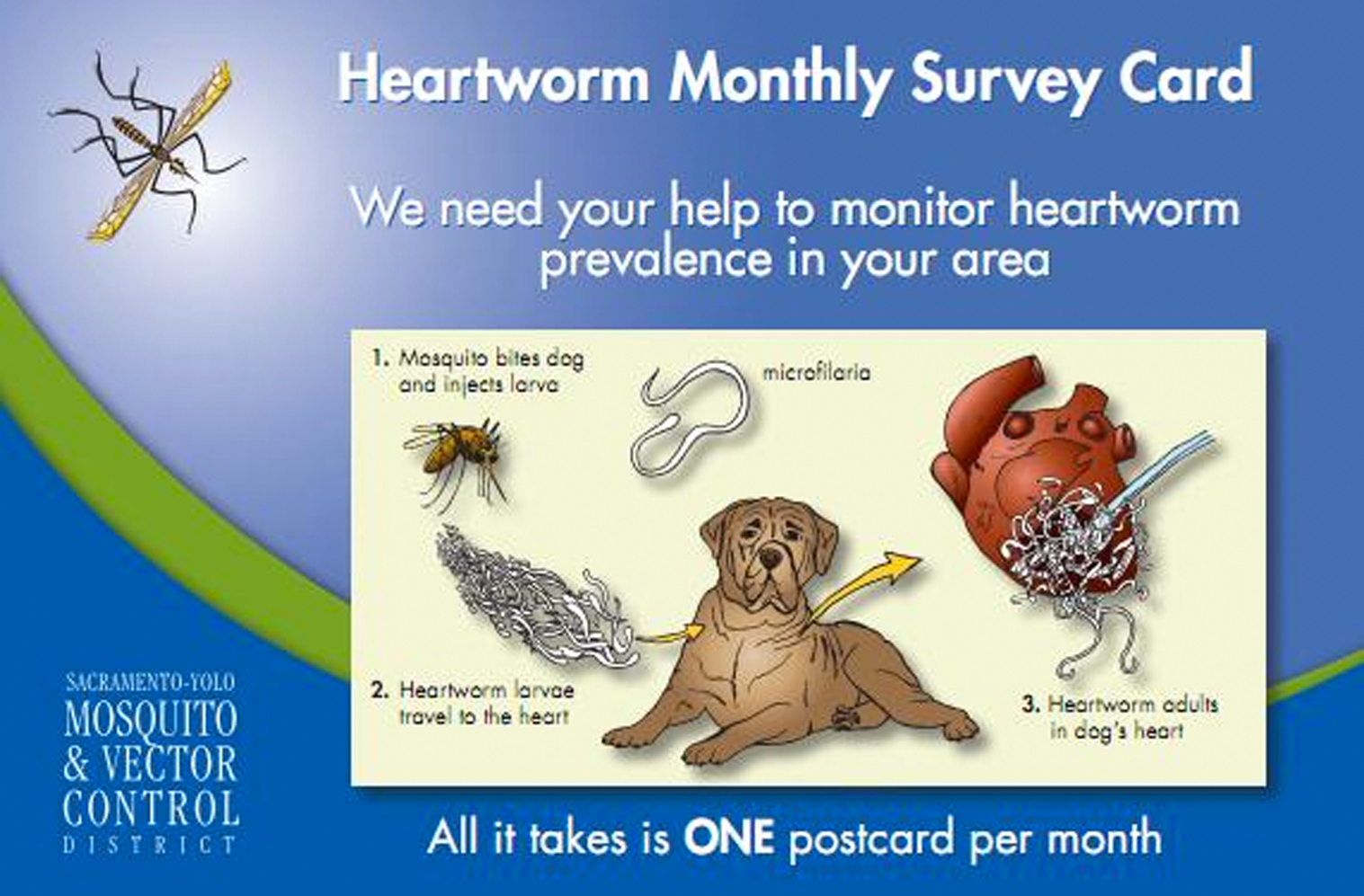 If you would like to receive our mail-in heartworm report postcard pictured above, or for more information on our heartworm surveillance program, please contact us by email.