SPRAY NOTIFICATIONS
Spray Notifications
As part of our Mosquito and Mosquito-borne Disease Management Plan we may implement ultra low volume (ULV) treatments by ground unit or by air in areas where disease has been detected. Residents of Sacramento and Yolo counties can subscribe to our mailing list and receive an email notification for adult mosquito treatments by filling out the form below. We will make every attempt to notify individuals who sign up for our notification list via e-mail, however, we may not be able to notify the public if immediate applications are needed, or if technical difficulties prevent your email provider from receiving our messages. We may also cancel a scheduled operation due to weather conditions or other unforeseen reasons. The latest information is always posted on our Spraying Update page.
Residents can also sign up for urban aerial spraying updates by texting "sprayupdate" to 69922. Messages will only be sent to subscribers when aerial spraying is scheduled, the morning of the first scheduled day, and a live notification when spraying begins and ends each day. Due to a change in regulations, replies will come from our new number 855-637-0816.
SUBSCRIBE TO OUR MAILING LIST
Please visit our spraying update page and/or call the District Monday through Friday from 7:00 a.m. to 3:30 p.m at 1-800-429-1022 for the status of scheduled operations. If your zip code is not listed, or you do not receive an email confirmation or experience difficulties being added, please contact us for assistance.
WHEN WILL WE KNOW?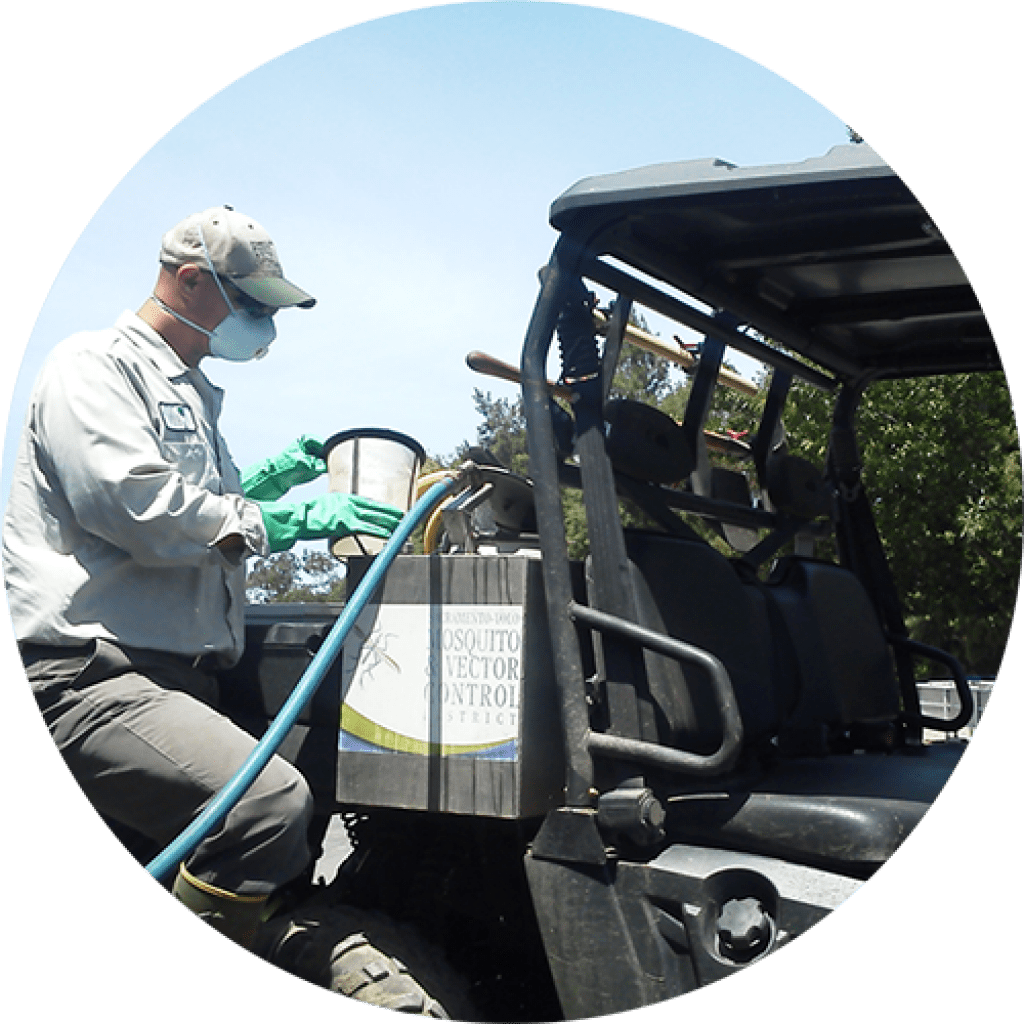 Spraying email notifications are sent out by the end of the day when spraying will be taking place. During the weekdays, notifications may go out by 3:30pm for work that will be conducted that same evening. For spraying conducted on the weekend, notifications will be sent on Friday outlining the work that will be performed throughout the weekend. Any treatments can be cancelled or rescheduled due to weather conditions or other unforeseen reasons.
Please visit our Spraying FAQ page for more information.